Deep Night Detective Pre-Alpha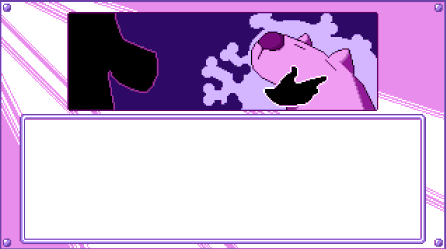 ~EPILEPSY WARNING! GAME CONTAINS FLASHING LIGHTS!!~

A free pre-alpha demo for Deep Night Detective!

Deep Night Detective is an in-progress investigative Metroid-vania, written and developed by Wilson Taylor with music by Dustin Van Wyk.
Detective Victor Spooky is called to the Winterfield Manor to sort out a standard haunting when a gruesome and baffling surprise manifests itself in the Manor's basement. There may be far more than simple ghosts and goblins infecting the fragile ecosystem of this strange mansion.

Spooky will have to talk and fight his way through a tangled web of deceit, danger and death to find the frightening truth behind this desecrated place.
Written by Wilson Taylor, the writer and director of critically acclaimed visual novels Animal Lover and Nowhere Girl! Follow him on Twitter at @MrFunkSandwich!

Comments
Log in with itch.io to leave a comment.
Hey good job man, love the purple-ish theme.
What's up with all those horror games?
I dunno! People like to get Spooked!
That said, Deep Night Detective is fairly light on horror but exists as enough of an element that I thought it appropriate to apply the tag.
Deep Night Detetive is the perfect example of an amazing indie game. Amazing music, excellent pixel art, and a rich story line. Deep Night Detective is a gem and a must play, this demo was worth the wait, I cant wait to continue this story.
This was a fun demo. I liked how there's so much info that you can gather, which makes sense, Spooky is a professional. Looking forward to more DND! :)